more3D is developing solutions for 3D Stereo and virtual reality visualization since 2001. With more than 20 years of experience we have created impressive systems and custom solutions. Our experience in your advantage with the ready made turn key stereoscopic projection systems and 3D Stereo display solutions. For fixed ideas and custom installations, we provide the full range from consultation over project realization up to maintenance and service. See our Hardware Consulting article for more information or directly contact us today for your customized solution.
The perfect addition to all more3D Stereo 3D and VR projection systems are the moreViz VR Bridge software and the moreStereo3D 3D Stereo Plugin for professional applications.
The morePheus³ is a standing projection system and enhances every presentation room with its ageless design.
The morePheus³ Top delivers best performance at optimal room usage as a fixed-ceiling-installation. Usable as a 3D or 2D system, shadows are avoided at best quality right from the beginning.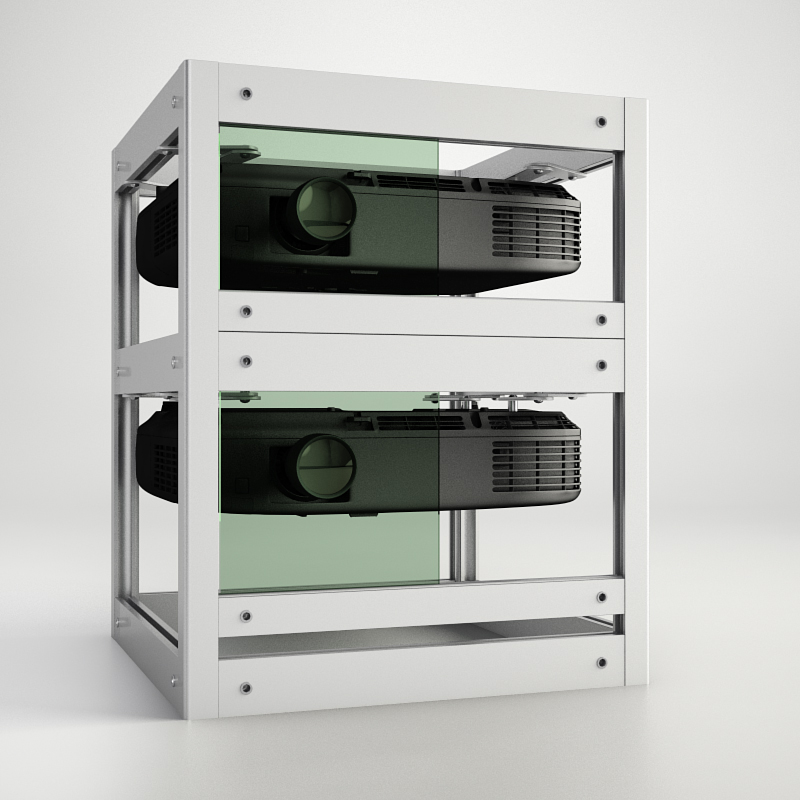 Being a mobile projection system, the morePheus³ FCE (Flight Case Edition) is suited perfectly for trade fairs and other events. Delivered in a sturdy aluminium-wood flightcase with rollers, the system is not also being transported in a regular car with ease, your hardware is alsowell protected in their robust casing.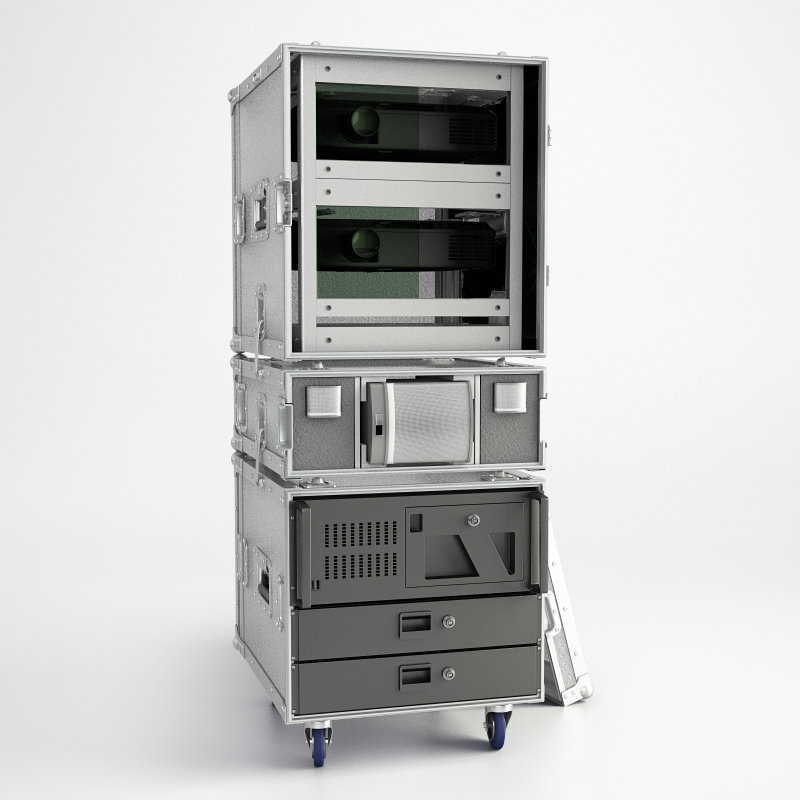 With the new Sonic Stereo Mirror 3D technology the device provides a flicker-free and full-resolution 3D stereo image. If you are looking for an upgrade to Planar displays SD2620W, SD2420W, SD2320W, etc. you have just found it.