A modular approach to 3D Stereo VR
When it comes to the combination of mobility and professional usage, the morePheus³ FCE is the ultimate fully integrated 3D projection system on the market. Its flexibility and wide spectrum of options make it the ideal candidate for trade shows, corporate events, team centres and customer presentations.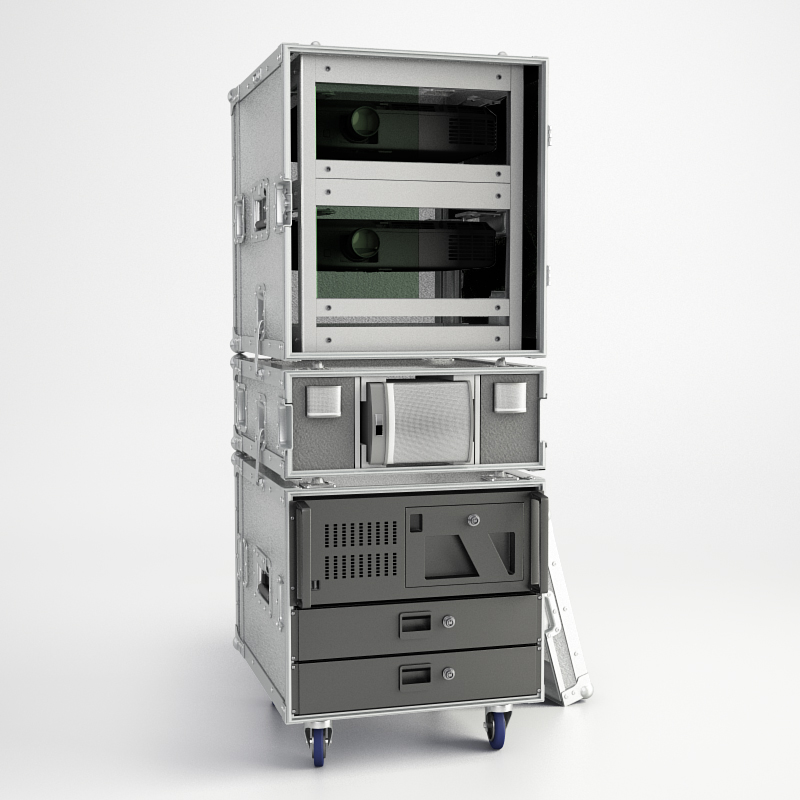 The morePheus³ FCE suits all your 3D projection needs. It comes with a number of configurable modules. You may swap the projection modules, use different 3D workstations and even add a powerful BOSE®sound system to the pack – all modules are neatly stacked and interlocked to create a stunning 3D experience on the fly.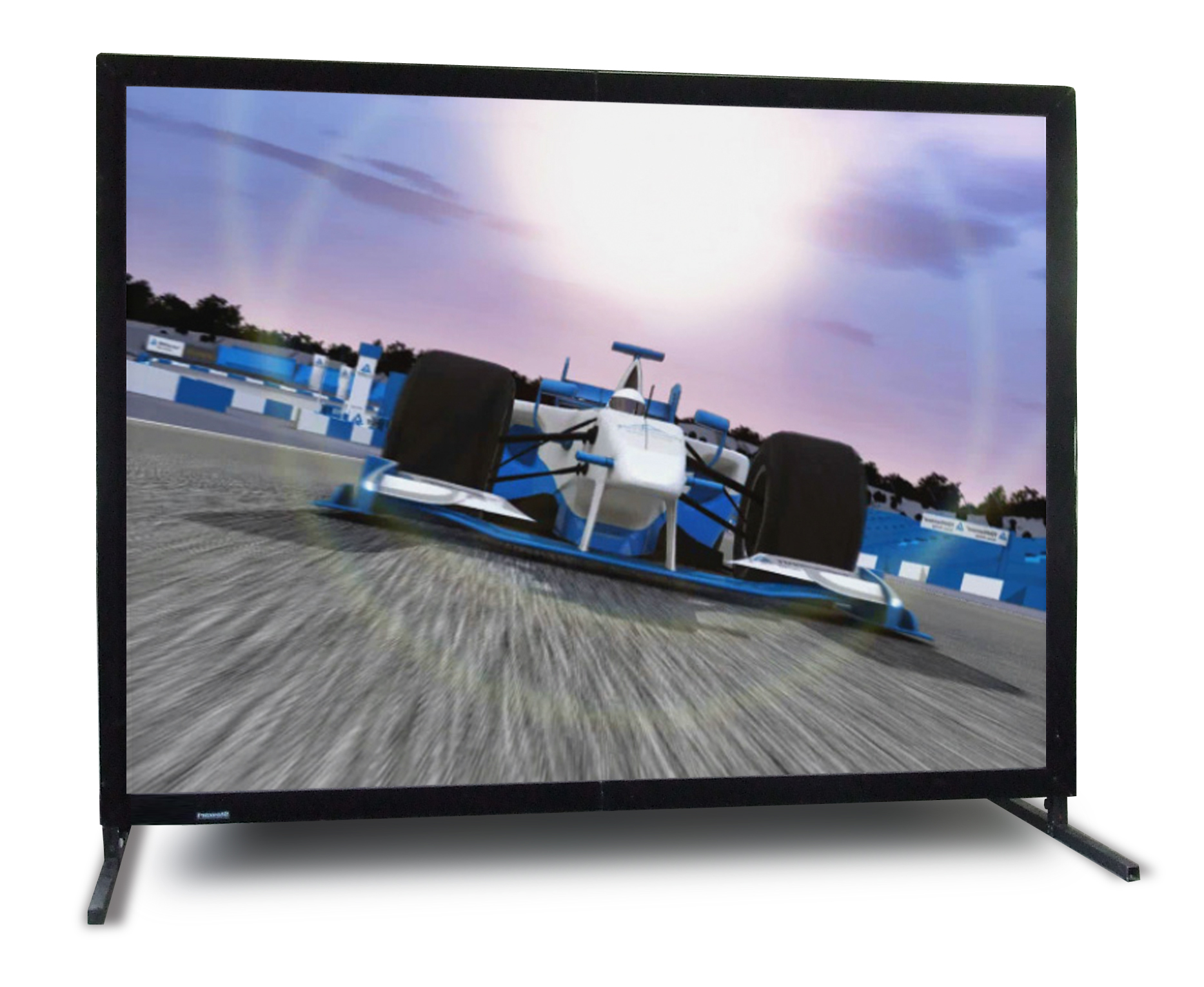 With the morePheus³ FCE the choice is always yours. It may be combined with backprojection and front projection screens in all sizes or even in a stand alone configuration. If you have to cope with daylight situations or trade show lighting you might go for a closed back projection extension like the morePheus³ flex screen. In darker environments a front projection is set up within minutes. All screens are available in various sizes. The choice is yours.
Default Configuration
Complete means complete
When we call a projection system complete, we mean it. The morePheus³ FCE comes with everything you will ever need to create stunning 3D presentations. It does not only contain a powerful 3D projection unit, but also an equally powerful professional 19" workstation that has everything pre installed.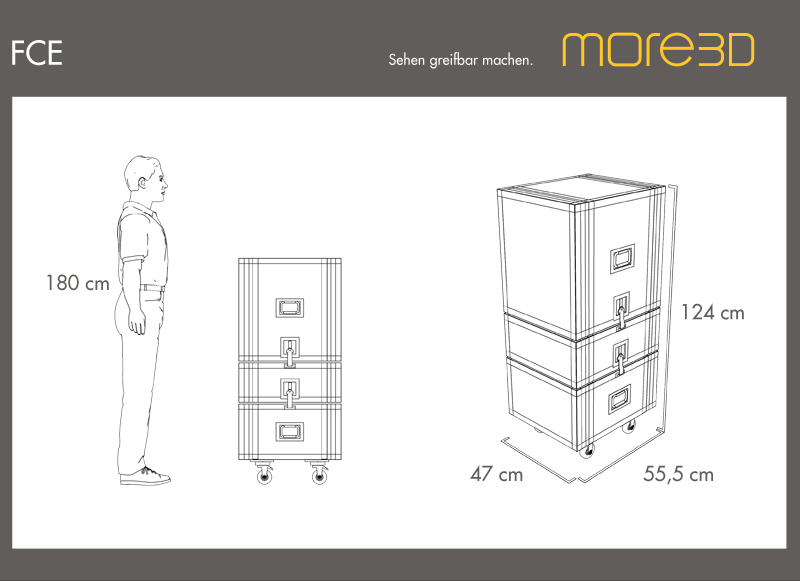 Audio Configuration
Standard dimension: 541mm x 694mm x 226mm
Size individually adapted to projection unit
2.1 BOSE Soundsystem
Integrated subwoofer
Touch sensitive rotary/off- volume control
FCE-Flightcase "Core" configuration
19" Workstation grade computer preinstalled
Two 19" drawers for accessoires
Free-Air mouse and keyboard with 30m range
Standard dimensions 541mm x 694mm x 545mm
Dimensions adapted individually to projection unit
Optional: Additional Computer instead of drawers
Screen Options: Front Projection
4:3 – e.g. 4000mm x 3000mm
16:9 – e.g. 3550mm x 2000mm
16:10 – e.g. 4800mm x 3000mm
Screen Options: Back Projection
4:3 – e.g. 2800mm x 2100mm
16:9 – e.g. 2800mm x 1680mm)
Other screen sizes are available upon request
The morePheus³ FCE bundles perfectly with more3D's stereo 3D and virtual reality software packages:
moreStereo3D – the universal 3D Stereo plugin directly injects stereoscopic 3D into many certified applications
moreViz – the Virtual Reality bridge software mirrors your applications viewport directly in Virtual Reality for over 35 certified applications