Presentation tailored to your needs
Projecting over the heads of the audience the morePheus³ Top delivers best performance at optimal room usage as a fixed-ceiling-installation. Usable as a 3D or 2D system, shadows are avoided at best quality right from the beginning.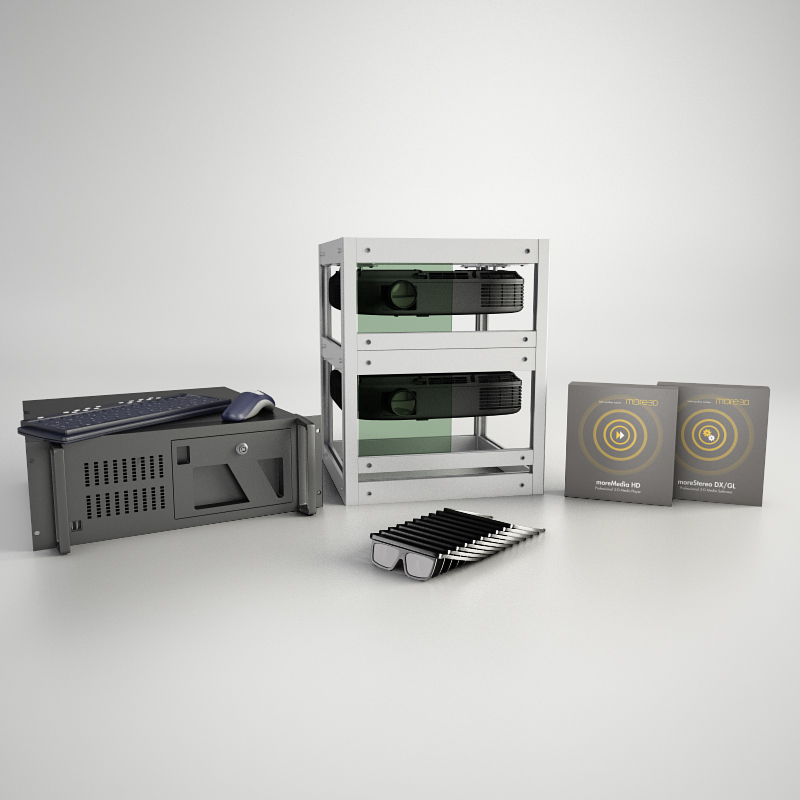 Highlights
Setup time of five minutes
Prevention of shadows by ceiling assembly
Flexible mount for ceiling and wall assembly
3D filter system freely selectable
Patented mounting for all projectors
Turnkey Solution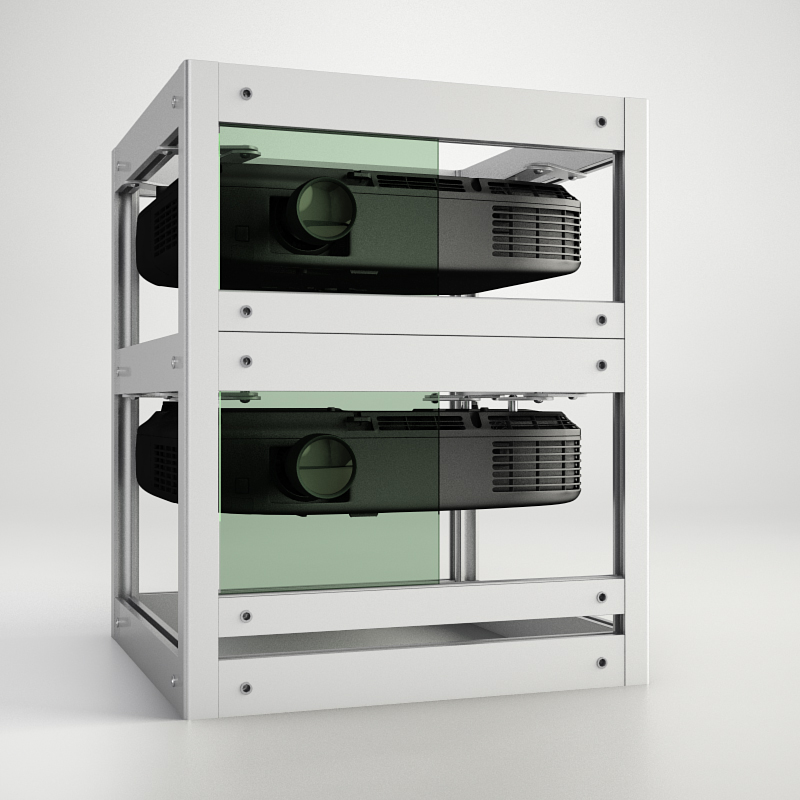 Complete system for immediate operational readiness in 2D and 3D
Arbitrary 3D filter-system (polarization linear/circular, INFITEC)
Ready to use 3D with screen, PC and software
Modular, expandable rack-system
Optional Tracking System by Advanced Realtime Tracking
Owing to the light, flexible integration and the minimal room usage of the complete system, nearly every projection room is suitable. The flexible rack qualifies for all projectors up to 5kg and enables – depending on the applied projectors – a projection plane with a width of up to 4 meters.
Thanks to a patented mechanism the morePheus³ Top can host home cinema projectors as well. An integrated slider lead also enables the usage of different 3D filters, which make it possible to shift the filters in front of the objectives of the projectors and so allows for a higher brightness in 2D mode. The morePheus³ Top can certainly be utilized as a small standing system, too.
The morePheus³ TOP bundles perfectly with more3D's stereo 3D and virtual reality software packages:
moreStereo3D – the universal 3D Stereo plugin directly injects stereoscopic 3D into many certified applications
moreViz – the Virtual Reality bridge software mirrors your applications viewport directly in Virtual Reality for over 35 certified applications